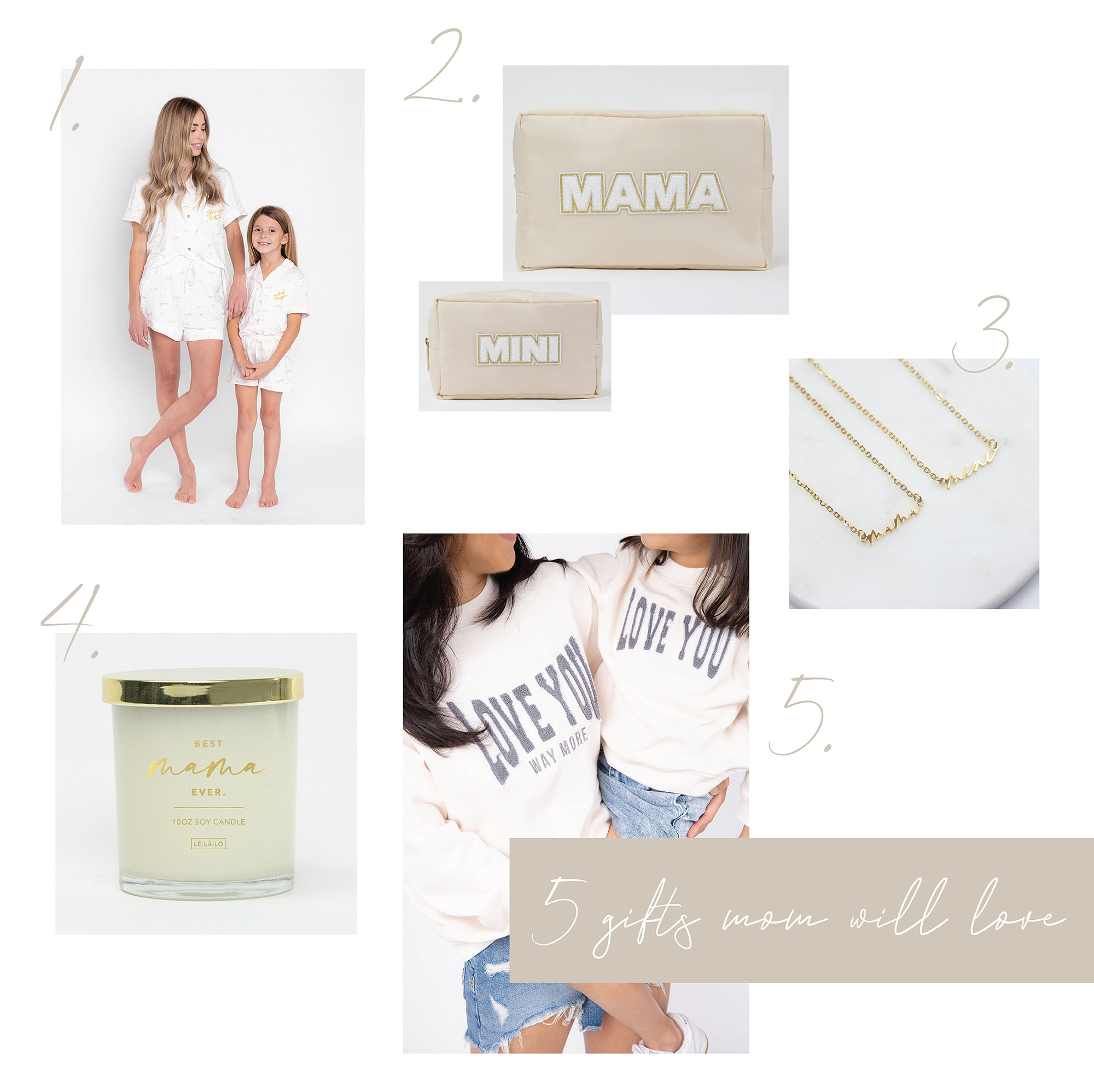 There is still time to shop last-minute Mother's Day gifts. Ready to ship immediately, these gifts can arrive in time to celebrate mom the way she wants to be celebrated!
1. Made of Magic Luxe PJs
This supersoft, stretchy pj set is the very definition of stay-in-bed chic. Made of bamboo and spandex, these pajamas provides incredible breathability and comfort - what every mom can appreciate. SHOP HERE
2. MAMA Nylon Pouch
This sanity saving nylon carry all is perfect for storing her everyday essentials without needlessly searching at the bottom of that tote or diaper bag! Pair it up with the mini version and your mom is travel ready! SHOP HERE
3. Jewelry
Because a little jewelry never hurts, our dainty gold jewelry is perfect for everyday wear and won't get in the way of errand-running, workouts or chasing the minis around. Detailed in beautiful scripts or simplistic modern letters - there's one that's bound to define your mom. SHOP HERE
4. Hand Poured Soy Candles
Yes, we probably all have enough candles...but these fun gifts are emboldened with mama puns and luxe gold detailing. Pair that with scents of rose and cashmere or patchouli and cedar, mom can only hope that this candle comes with an hour alone AND a bath. SHOP HERE
5. Chenille Patchwork Sweatshirts
Whether newly expecting or a mom with a few babes already, this mini-matching piece is a fun wardrobe staple. Made with seasonless colors and lightweight cotton, this sweatshirt can easily transition mom from cool to warmer days. SHOP HERE
Check us out on instagram @shoplelalo and let us know if we can help you shop for mom.